. . .In its simplest terms, radiation is energy from atoms, travelling through space as waves or particles. It occurs throughout nature. Science has allowed humanity to understand radiation and to use it safely in
hospitals, industries, and even in our homes. It is also used to generate electricity. . .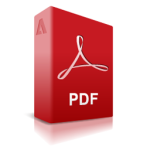 Click here to download the What Is Radiation | Radiation Basics Nuclear Fact Sheet in PDF format.